Shopping Cart
Your Cart is Empty
There was an error with PayPal
Click here to try again
Thank you for your business!
You should be receiving an order confirmation from Paypal shortly.
Exit Shopping Cart
      Midnight Pumpkin Spice!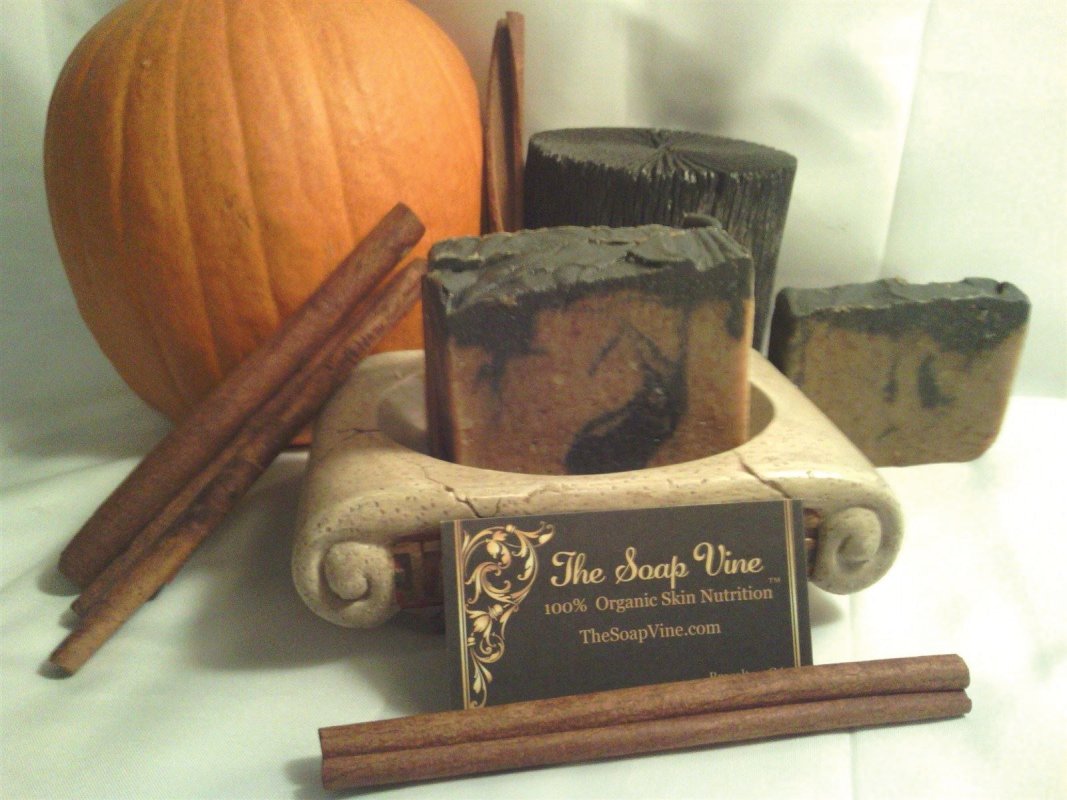 FALL IN LOVE...WITH THIS ARTISAN BAR!
MIDNIGHT PUMPKIN SPICE...
~100% REAL PUMPKIN
~ACTIVATED CHARCOAL
A MAGICAL BLEND OF GINGER,CLOVES, CEYLON CINNAMON & NUTMEG SPICES!

THIS WARM, SWEET & SPICY BAR EXFOLIATES
AND CELEBRATES ORGANIC HARVEST!                       EXCLUSIVE OFFER

                                                                                                          $6.00

WWW.THESOAPVINE.COM

Read Full Post »
Hello Soap Vine Customers and Visitors!
Today We have been working on The Soap Vine Facebook Page! We are very excited about joining Facebook. Networking and Sharing the The Soap Vine with as many people as possible is our Goal. Please feel free to share our new Facebook Page with all your friends and introduce them to our Awesome Product Line!  
-The Soap Vine
Read Full Post »
/